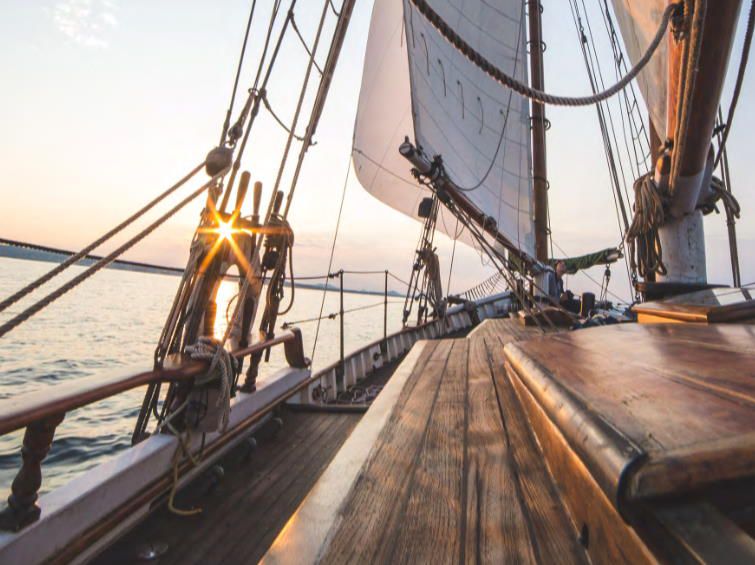 Skipper & Crew online booking - with your charter partner Libre Yachting

Whether sailing yachts, motor yachts or catamarans...

For many years we have been successfully arranging sailing trips with sailing yachts, motor yachts or catamarans for our clients - all over the world.

Whether pure yacht vacation charter, sail yacht vacation disturbances with training character, Gourmet turns up to individual luxury charter with sail boats, motor yachts or catamarans in the VIP range.

We will also be happy to help you find the right skipper and crew for your perfect sailing holiday, so that your holiday by the sea will also be an unforgettable experience.

Personal consultation

The best cruises from
worldwide Providers

Professional skippers and modern yachts

Many years of experience at sea and on land
In the freely accessible skipper database of Libre Yachting / Yachtcharter you have the opportunity to find people with different experiences and qualifications who have one thing in common: The enthusiasm for sailing and the decelerated discovery of the world over the sea.

With us you will find everything for sailing - for your unforgettable time at sea: From the crew to the optimal skipper of your choice - from the full professional who makes his passion of sailing his profession and lives on the sailboat or on the sea, to the leisure skipper who spends every minute of his available leisure time at the sea or yacht. The most important thing - safe guidance in all sailing areas

With us you find and book your ideal skipper with the optimal yacht quite simply online!

Our skippers are specially trained for the safe guidance of sailing boats, catamarans and motor yachts. Many of them are as familiar with the worldwide sailing areas as they are with their second home. Libre Skipper are among the best guides for regional nautical tourism.

Whatever you are looking for, ask our skippers!

High professional & social competence - excellent sailing area knowledge

our Skippers
are espcially distinguished:

the ability to sail with one hand (Commercial Skipper)



high professional competence for the safe guidance of the yacht

service-oriented thinking and acting

excellent district knowledge & local network

Booking of yachts & Skipper
and how does it work?
You as a client book an available skipper of your choice for your sailing holiday. The skipper will receive a request for confirmation and will try to answer you within a week, depending on your current location.
We will find the best alternative for you!
If for any reason it is not available at the desired time, we will offer you a suitable alternative.
Good luck finding your sailing enthusiastic crew!