Yacht Charter canary islands
The country
In the middle of the Atlantic Ocean lies one of the most popular holiday residences of all sun worshippers: the Canary Islands. Geographically, the islands are part of Africa, but politically they belong to Spain; customs and tax regulations differ from the EU, the Western European time applies. Each of the seven main islands impresses in a special way with extraordinary landscapes, diverse vegetation and fantastic fine sandy beaches. Dolphin accompaniment while sailing is not uncommon, and whales can also be seen sometimes.

The climate
In the Canarian Islands there is a subtropical climate, the sun shines during approximately 300 days. Due to the proximity to the equator and the Gulf Stream, it is mild throughout the year, the average temperature is 17-18 degrees, the maximum temperature in the summer is 30 degrees; in the winter it is rarely less than 10 degrees.

The wind
The Canary Islands also count to the strong wind areas. The trade wind, a moderately strong and very steady wind, blows reliably all year round - paradisiacal conditions for sailors.


Shore excursions to the 7 main islands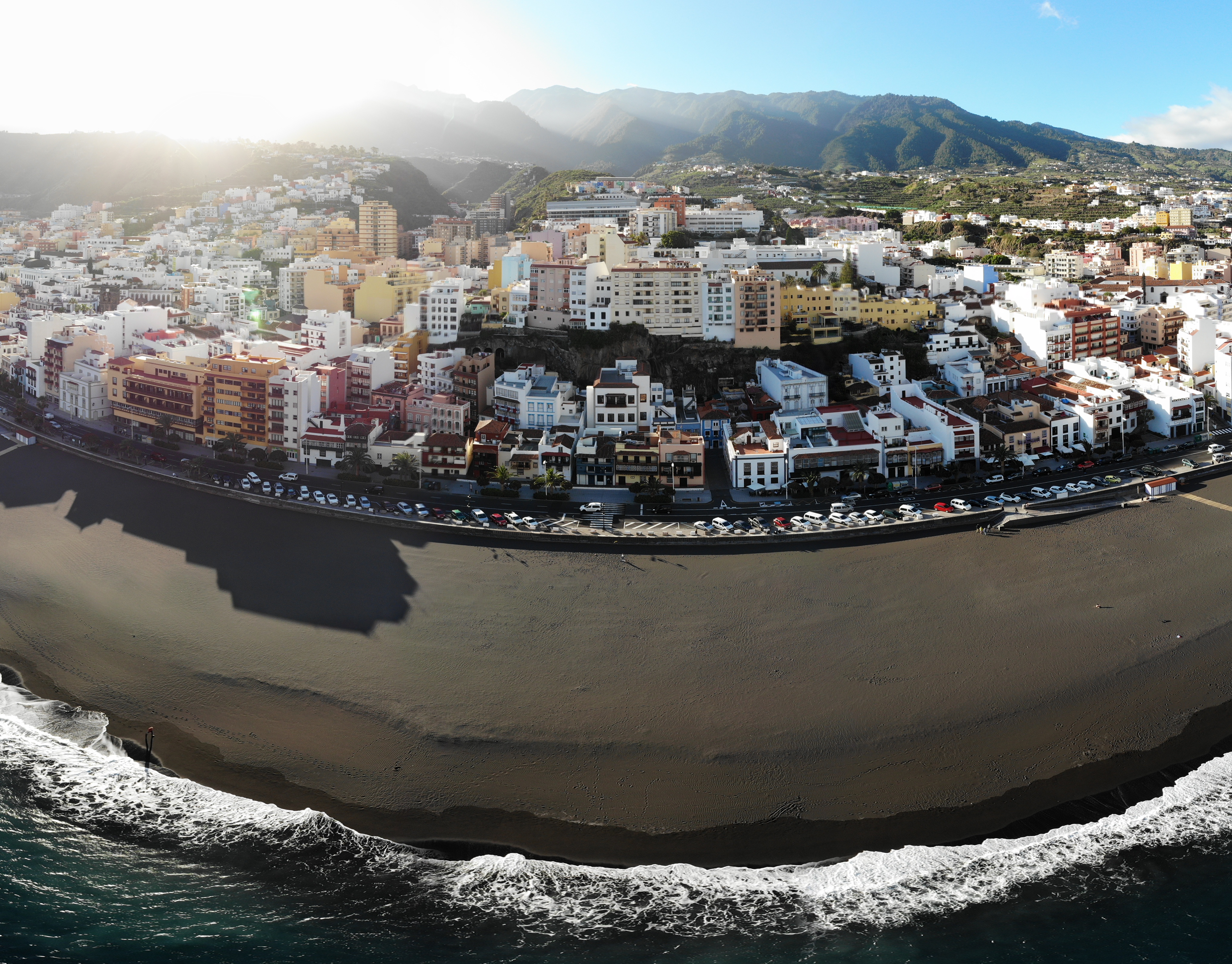 Grand Canary
With only 14 rainy days per year, Gran Canaria is the holiday destination with sun guarantee. The landscape is varied. As a contrast to the gently sloping sandy beaches, the interior offers blossoming landscapes, impressive mountain regions with deep ravines and fragrant pine forests. Recommended places to visit include the capital, las Palmas; the archaeological site of Cenobio de Valerón; the botanical garden Jardín Botánico Canario Viera y Clavijo.
Lanzarote
The volcanic landscape in Lanzarote impresses in a special way. Only a few metres under the surface, the earth is 400 degrees hot. The volcanic soil is very fertile and wine is also cultivated. The colour palette is unique - the steel-blue Atlantic, the mainland cratered with black, reddish and brown volcanic rocks form a wonderful contrast. The Jardín de Cactus in Guatiza; the Cueva de los Verdes, one of the longest lava tunnels in the world; the bird park at Giunate are just some of the places worth visiting.
La Palma
Almost half of the green island is covered with forest and has an extraordinary variety of plants; since 2002 it has been a UNESCO World Biosphere Reserve. On the Roque de los Muchachos, La Palma's highest mountain at 2400 metres, you will find one of the best equipped observatories in the world. At this observatory, an institution for basic research, there are three to four open days every summer, during which
scientists present their research work.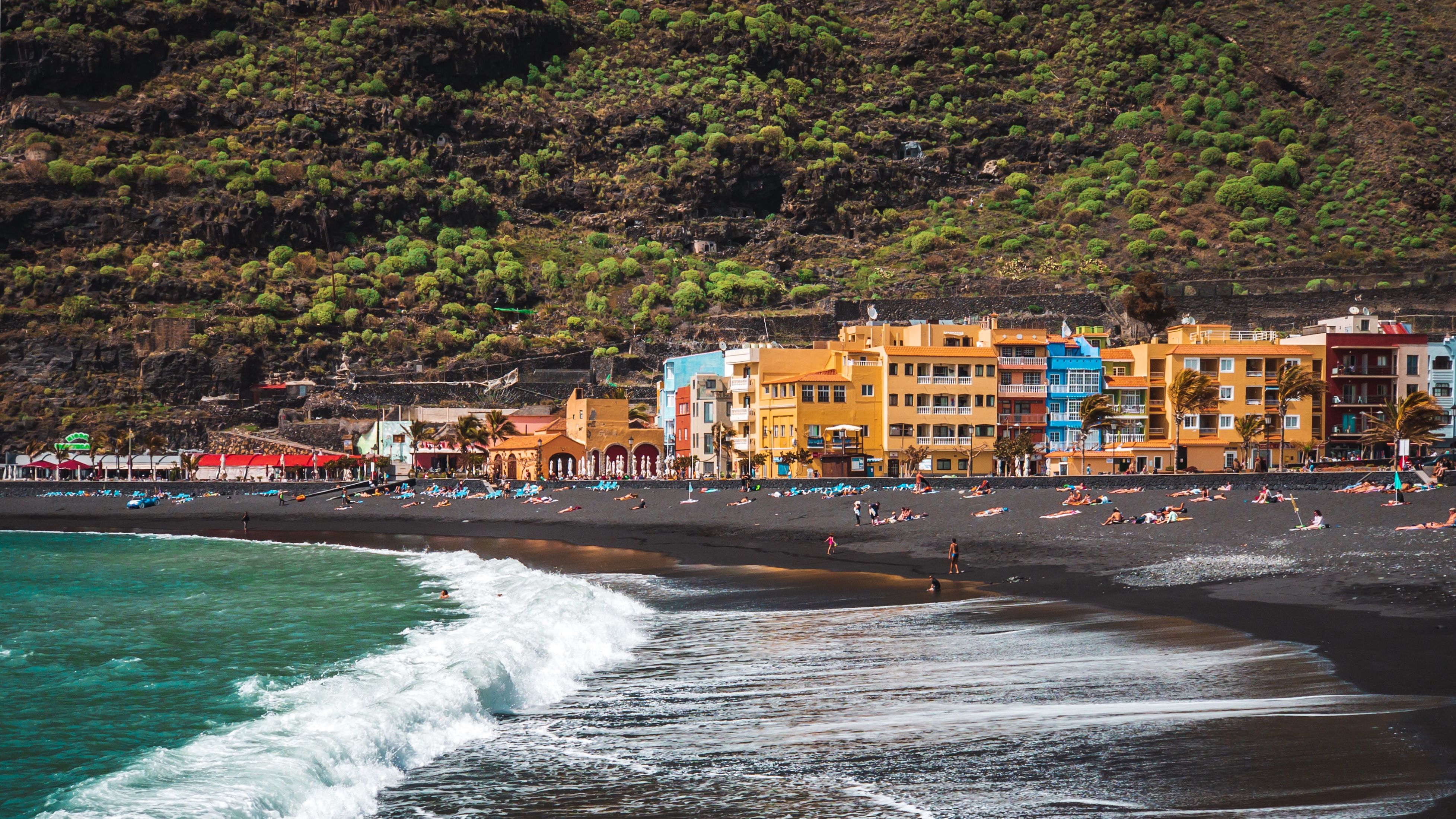 Tenerife
The largest of the Canary Islands with the Pico del Teide, the highest mountain in Spain in the middle of the El Teide National Park, is 2000 square kilometres. The old towns of La Laguna and La Orotava are part of the UNESCO World Heritage. Further sights are the botanical garden in Puerto de la Cruz; the pyramids of Güímar; the hell canyon Barranco del Infierno near Adeje; the Drago Milenario, a Canarian dragon tree in Icod de los Vinos, just to name a few.

Fuerteventura
Also the second largest island of the Canary Islands with its miles of sandy beaches is a paradise for sportsmen on and under the water, it attracts sailors, surfers and divers alike. The Ecomuseo La Alcogida, an open-air museum in Tefia, is worth seeing.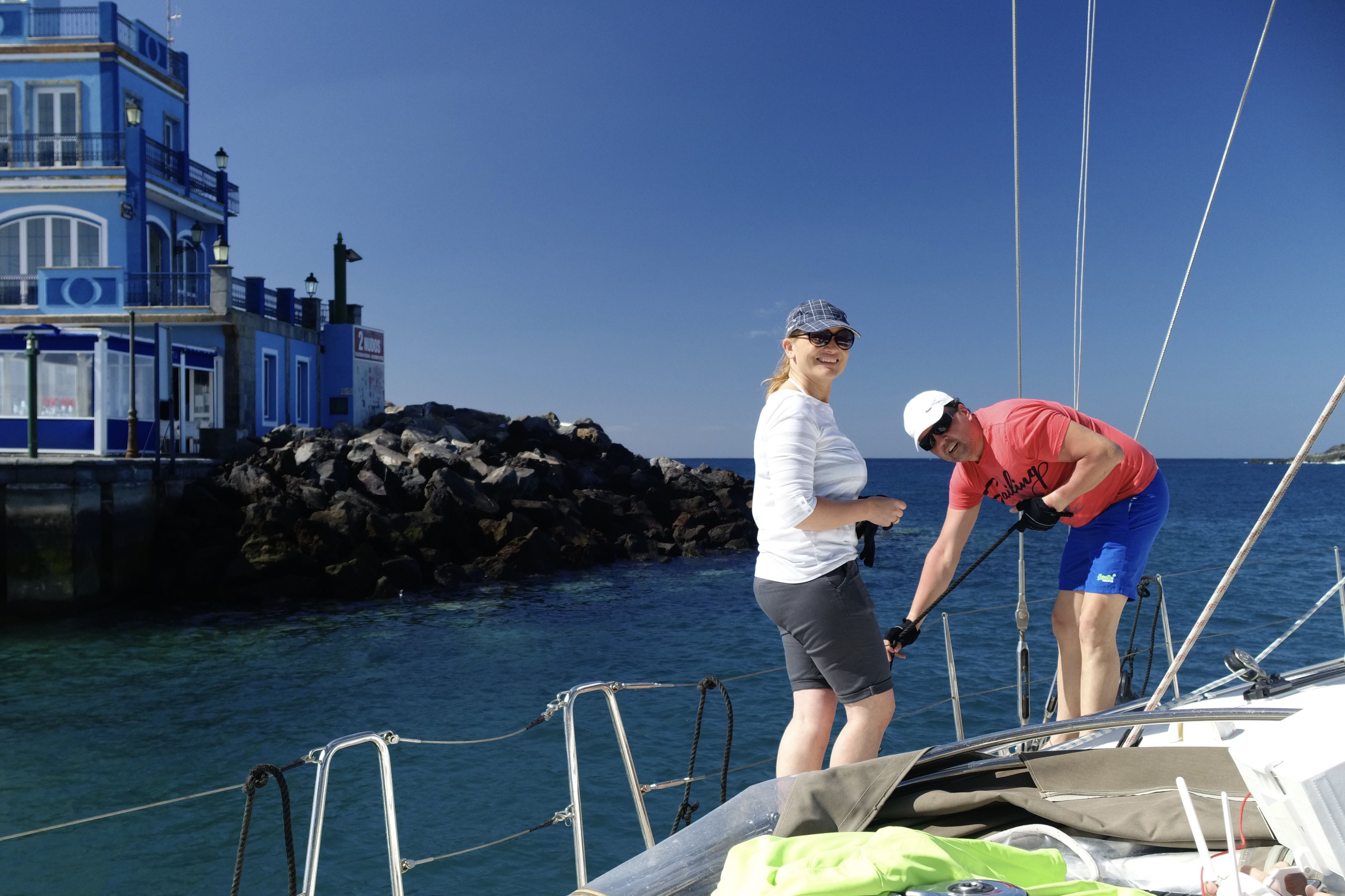 La Gomera
Conditioned cyclists and hikers choose this island for extended tours beyond mass tourism. The view of the natural valleys and deep gorges is breathtakingly beautiful. And water rats cavort on the beaches in the tourist centre Valle Gran Rey.

El Hierro
Natural sandy and pebble beaches and the special peace and quiet on the smallest of the seven main islands make it an insider tip for those seeking relaxation.


On the Canary Islands, the experienced sailor gets his money's worth. Super protected marinas, laid out like small towns, are complemented by a few but great anchor bays.